It's Time!
Latino Migration Project alumni are blazing trails in their chosen career paths…and they've got our attention. That's why we've renamed this "Alumni Portal" to reflect what our accomplished, diverse, and motivated students really are: professionals.
Through leadership development, experiential learning, and engaged service, LMP Professionals have had an incredible impact through our programs, and continue to make their mark in their careers.
Network with your professional peers, find your dream job, share your experiences, and consider giving back to the next generation of leaders. Meet featured Mexico Connections and LTAM Major* alumni now.
* About the LTAM Major
The BA in Latin American studies, offered by the Curriculum in Latin American Studies in the College of Arts and Sciences, is designed to foster intellectual engagement with a region of extraordinary diversity and rich cultural complexity, within an interdisciplinary but integrated framework.
Michelle Carreño
Taking the Road Less Traveled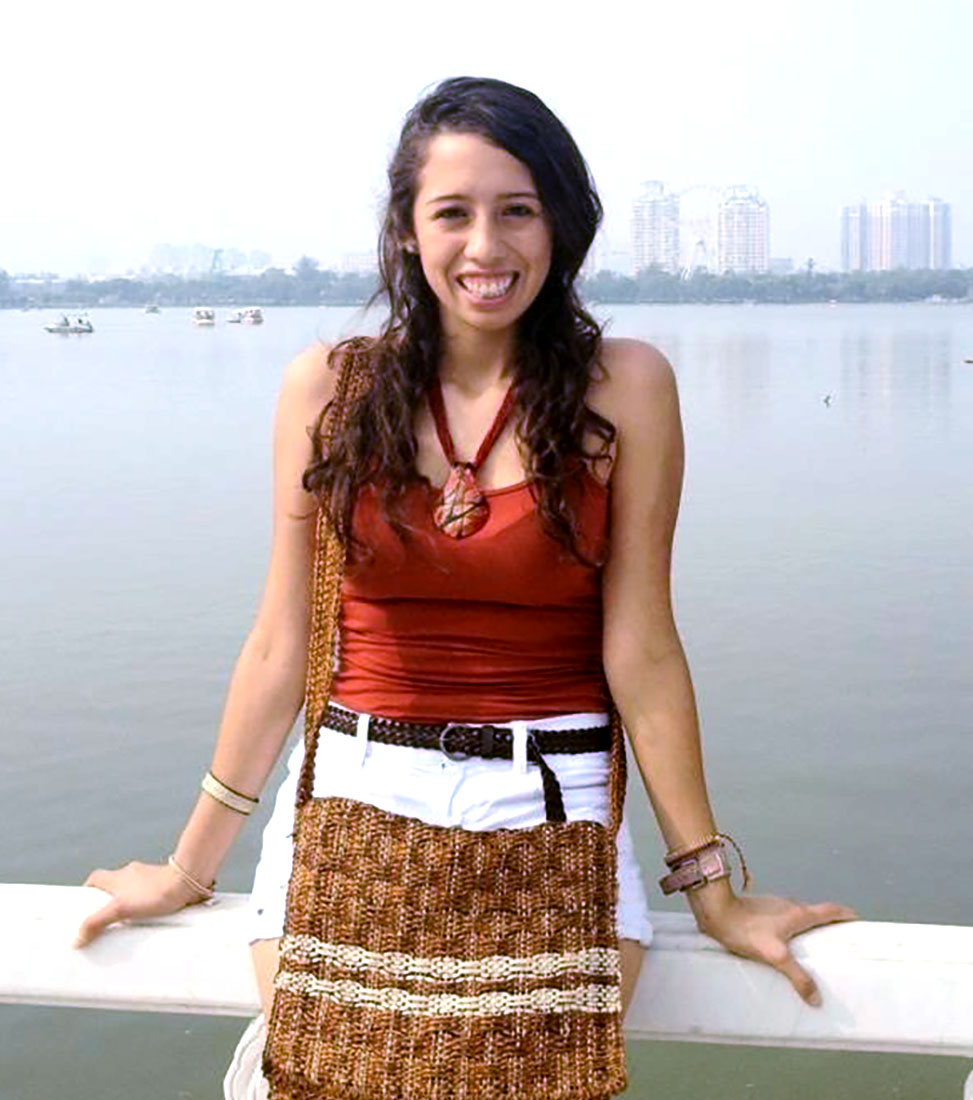 Through leadership development, experiential learning, and engaged service, Guanajuato alumni have had an incredible impact through our programs, and continue to make their mark in their careers. One of these professionals we had the pleasure of connecting with is Michelle Carreño. After graduating from UNC and participating in the APPLES Global Course Guanajuato, Carreño moved to Colombia to become a bilingual World History middle school teacher with plans to eventually travel around South America alone.
"Traveling solo has been something I have always wanted to do ever since I can remember," Carreño said. "The idea of going to a foreign place: meeting new people, learning about a new culture, a new language, trying new types of food, dancing different types of music, visiting new places, making decisions on my own from the smallest to the biggest ones and all of this 'solo' sounded so fascinating to me, and especially in Latin America with an indefinite time."
While a student at UNC, Carreño took LTAM classes and instantly connected to the material.
"I did not realize how passionate and interested I became with Latin American studies when I first took classes," Carreño said. "It was something so natural to me… I truly believe I felt I was searching my identity and learning where I came from."
Being the daughter of Colombian immigrants, Carreño wanted to explore that side of her identity and moved to Colombia after graduation with the intention of teaching for a couple of years and then traveling alone. After the first year ended and it was time to resign her contract, Carreño made the difficult decision to pursue her solo travel dreams sooner than she intended.
And it paid off.
"What many people do not realize is that traveling brings heaps of enriching perks to our lives and helps humans become stronger," Carreño said. "Additionally, I soon realized in my travels, you never travel alone because you meet millions of people disposed to give you a hand and share with you your path if it's for 5 minutes to a few hours to days to months to years."
Seven countries later, Carreño has taken advantage of her time in South America. Whether camping, hiking, or meeting new people, Carreño explored places in Colombia, Ecuador, Peru, Bolivia, Chile, Brazil, and Argentina. She was even able to meet up with her brother to explore the Amazon and Brazil.
When it comes to traveling solo, Carreño encourages others to do the same.
"I decided to take this trip through Latin America because it has been one of my dreams and I also wanted to empower women, especially Latinas, that they can travel 'sola' through their own continent," Carreño said. "You will grow in so many ways. Best of all, you will see how you're not either from here nor there and that we are all world citizens/darte cuenta que no eres ni de aquí ni de allá y que todos somos ciudadanos del mundo."
Whether she is in South America traveling solo or back in the States, you can find Carreño dancing, doing yoga, hiking, swimming, reading, and of course, traveling.
Thank you so much for sharing your adventure with us, Michelle! We can't wait to hear more!
Shaw Drake
A LTAM major finds his path as immigration human rights advocate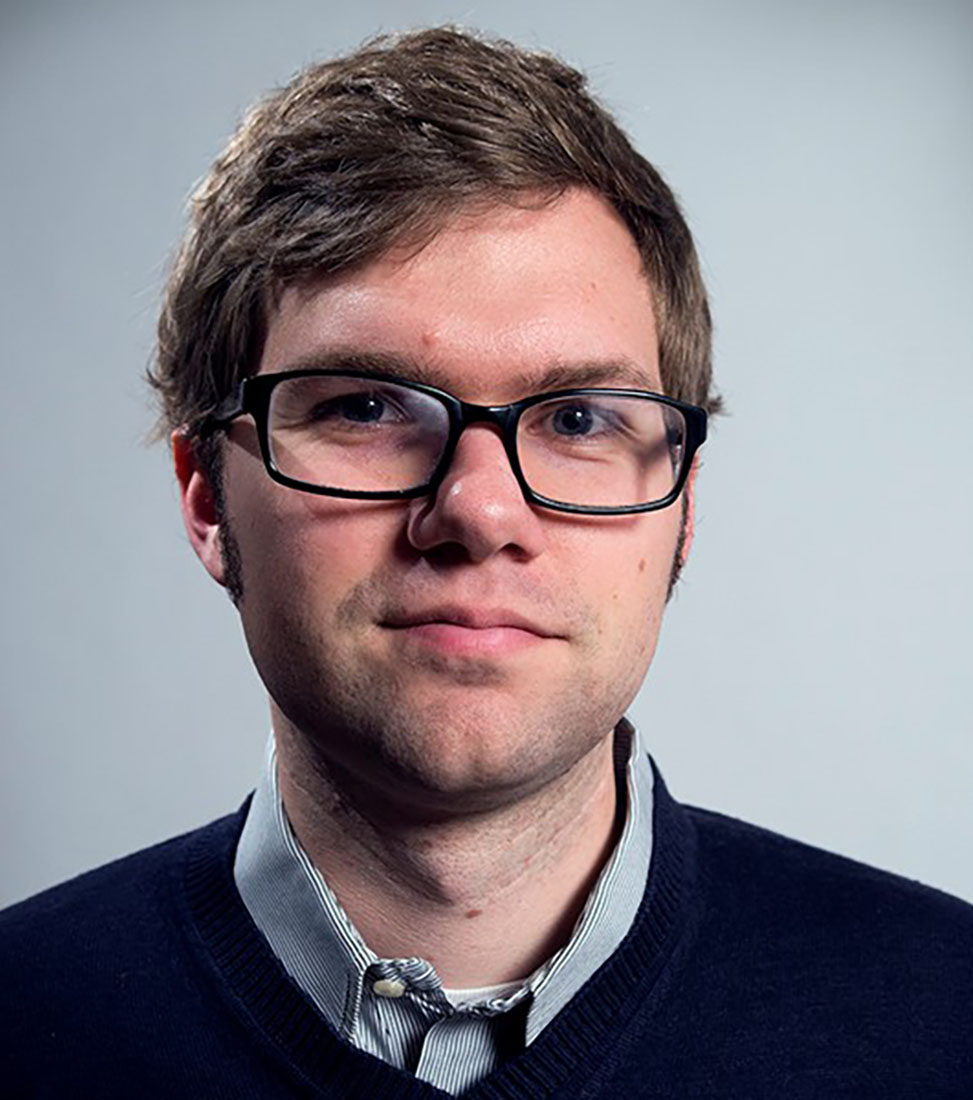 The Latin American Studies Undergraduate major, LTAM, provides students with the opportunity to master multiple methodological skills and acquire the language competence through which to obtain a comprehensive understanding of the Latin American and Caribbean experience. In preparing students for public and private sector careers, LTAM alumni have gotten jobs in the U.S. State Department in a number of different Latin American countries, transnational companies that operate in the US and Latin America, and in non-profit organizations that work with migrants in the United States.
We had the pleasure of sitting down one of these accomplished alums, Shaw Drake.
When he's not being published in the New York Times, Huffington Post, or jurist, Shaw Drake, UNC '10, works as an Equal Justice Works Fellow at Human Rights First in New York City, NY. The Georgetown University Law Center graduate has experiences ranging from conducting legal research on surveillance of human rights lawyers in Colombia, studying judicial independence in Guatemala, serving as a Military Commission observer in Guantanamo Bay, Cuba, supporting survivors of torture from over 90 countries in accessing legal, psychological, and medical services at the Bellevue/NYU Program for Survivors of Torture, as well as conducting an extensive fact-finding project regarding stateless children's access to education in the Dominican Republic.
Having grown up in Greensboro, NC, Drake experienced an initial interest in migration after working with refugee families and going on a trip to Guanajuato, Mexico. When he came to UNC, Drake found the Latin American Studies major as a good fit for his interests.
"The major is a balance of being small and involved in the community, but broad enough to also be involved in bigger opportunities," said Drake.
One of those bigger opportunities was Drake's junior year spring break when he had the chance to work with No More Deaths, a humanitarian organization recommended to him by Latino Migration Project Director Dr. Hannah Gill. Drake was so impacted by the experience that upon returning, he changed the topic of his honors thesis to write about the U.S. border enforcement strategy and human rights on the Arizona-Mexico border.
A double major in LTAM and Romance Languages, which is common for the majority of Latin American Studies majors, Drake said being an LTAM major gives students an opportunity to look at a dynamic part of the world from historical, political, and human rights perspectives, and teaches students ways to critically examine future challenges.
"The LTAM major gives you the latitude to pursue interests and encourages you to take on a wide variety of disciplines," said Drake. "Take it on and view it as an opportunity to examine a dynamic and amazing part of our world."
Many thanks to Shaw Drake for sitting down with us, we look forward to the great things he will continue to do!
As of August 2019, Drake serves as Policy Counsel at the ACLU Texas Border Rights Center.